Five people were injured this morning when a taxi and bakkie collided on the Blackhill Road in Fishhoek in the Western Cape.
ER24 paramedics, along with other services, arrived on the scene and found the bakkie parked in the middle of the lane while the taxi lay on its side.
On assessment, paramedics found that five occupants from the taxi had sustained only minor injuries in the collision.
Fortunately, no serious or fatal injuries were reported on the scene.
Paramedics treated the patients and transported them to False Bay Hospital for further treatment.
The driver of the bakkie fortunately did not sustain any injuries.
Local authorities were on scene to investigate further.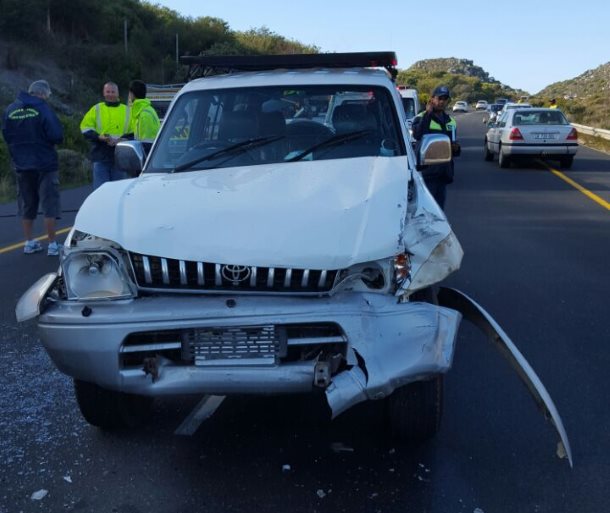 Related Posts
« Three vehicles collide injuring four, Daveyton Four injured in collision in Midrand »